Caliber 3's Summer Boot Camp experience in Israel will offer an unbelievable experience for high school aged boys. Our program infuses our campers with our core values of responsibility, leadership, accountability and honesty, along with a deep Jewish connection to the land of Israel.
How do we do this? Our intense educational training program of Krav Maga; team building activities; leadership training; combat training; navigation; first aid and survival courses; along with our trained; second to none staff.
Our disciplined approach encourages campers to excel physically and mentally throughout the summer. Our training courses are complemented by fun and exciting camp activities and trips throughout Israel where campers will learn first-hand about the land and the people who protect it. 
Campers will be able to track their physical and mental progress throughout the summer. They will learn to work together and support each other through the process.
Caliber 3 Summer Camp is a unique opportunity for boys who want to experience something different for the summer.  You won't find another camp like Caliber 3 in Israel or the rest of the world.
Our instructors are all ex-soldiers or ex-security members who have served to protect Israel with the Torah values and ethics of our forefathers. There is a strong camaraderie amongst the Caliber 3 staff that permeates through to our campers.
Our responsibility is to make sure that our camp experience is a safe one. We adhere to the strictest safety standards throughout all training activities. We believe in the importance of finding the right balance between combat/army training and our important Jewish values.
Our 5 week program: Campers will get into shape with our daily fitness training and weekly Masa hikes; they will learn to shoot at our shooting range; learn tactical training; learn Israeli Krav Maga self defense tactics; learn navigation and experience our 2-day survival course;  participate in sports and activities such as basketball, baseball, tennis, paintball, rappelling and swimming.  Evening activities will include barbeques, team-building activities and kumzitses.
Our program also focuses on teaching our campers about the land of Israel and its historical connection to the Jewish people through weekly trips to the country's historical sites including an extended 2-day trip to Northern Israel. Campers will have many opportunities for group hesed activities nearby.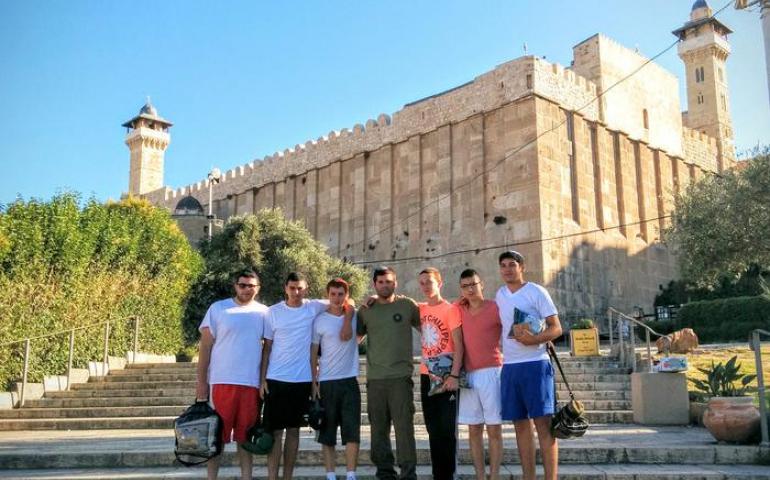 Additional Cost Information
The price includes round trip airfare from the US to Israel and back for the 4+ week program. This also includes 3 kosher meals a day, lodging, trips and touring throughout Israel, all materials for workshops and the opportunity to make new friends for life. Safety and security are paramount and include security guards throughout and all travel expeditions as well as a trained medic throughout the program.
Focus
Camp, Hiking, History, Israel, Leadership, Outdoors, Sightseeing
Approach
Modern Orthodox, Pluralistic